PAINT/COLOR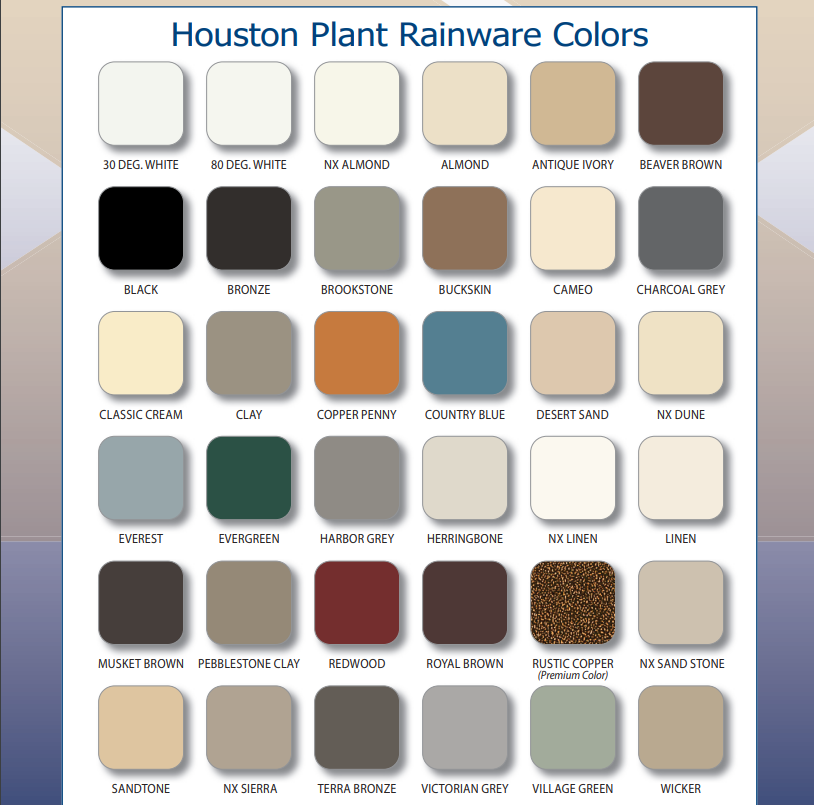 EXCLUSIVE PRODUCT – ABRASION RESISTANT – REDUCES APPEARANCE OF STAINING
---
ALUMINUM
TX-US Gutters only works with aluminum metal for seamless gutter installation. Aluminum gutters are the most popular gutter material because they offer the best value by performance and affordability. They are light weight, durable, and easy to install.
Our aluminum gutters sizing options are 5″, 6″, round, and commercial.
---
LEAF GUARD OPTIONS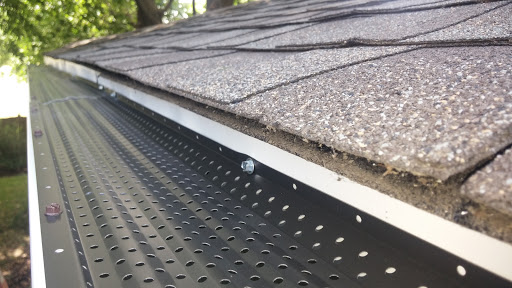 Bulldog Gutter Guard
The Bulldog Gutter Guard is an aluminum insert, designed to fit securely into your gutter and handle the heaviest of rainstorms. Its unique front and rear attachment strengthens the entire gutter system.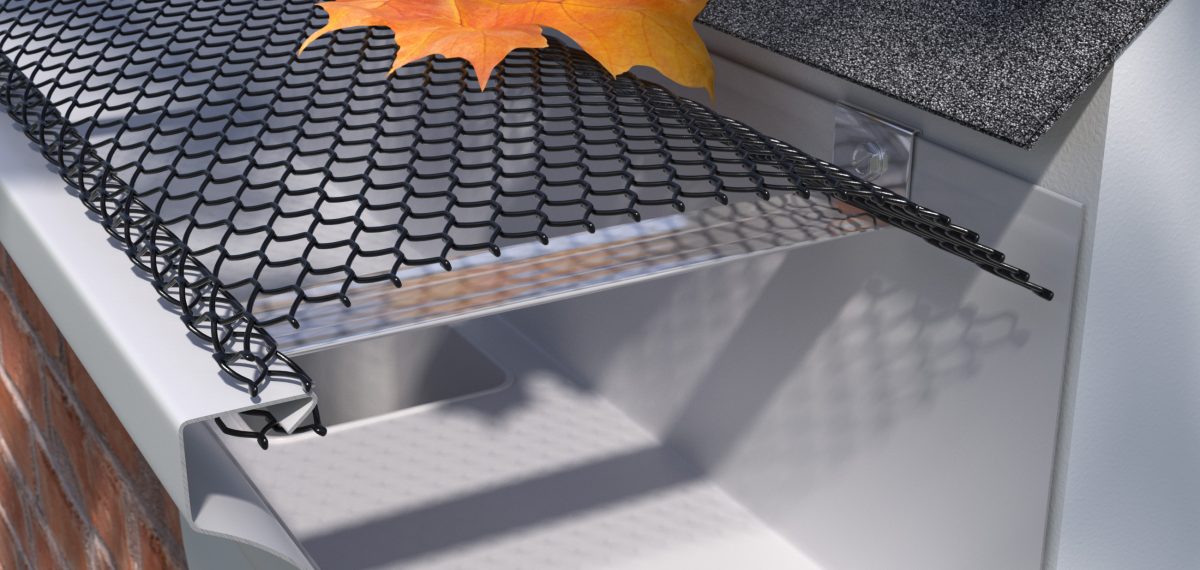 E-Z-Lock Gutter Screen
The E-Z-Lock Gutter Screen is one of the most versatile options. This design can be snapped into the front of the gutter for quick and easy removal, without disturbing the shingles, or it can be fastened with screws to the front of the gutter and installed under the shingles.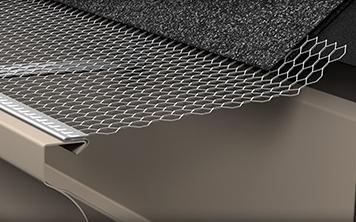 E-Z-Drop In Gutter Screen
This design features a mill-finish aluminum with a solid aluminum front edge that is micro-crimped for a strong product that will not come apart. This gutter screen works well in light debris loads and screws into the gutter front while sliding under the first row of shingles.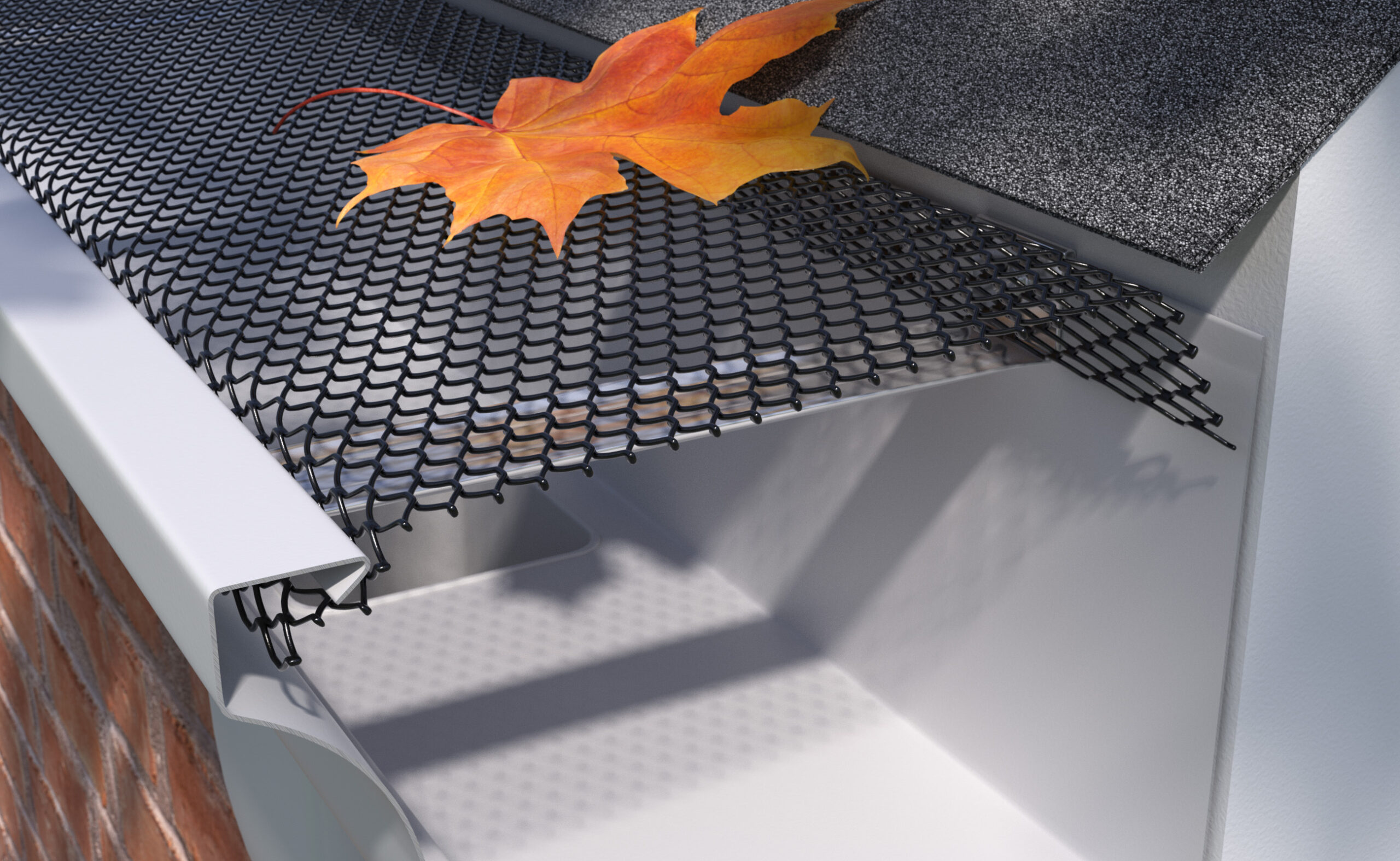 E-Z-Step Down Gutter Screen
This design works for every gutter installation, with spring tension that holds it in place, while closing the void under the shingles. The E-Z-Step Down is one of the few guard systems available today that snaps in and out for easy cleaning.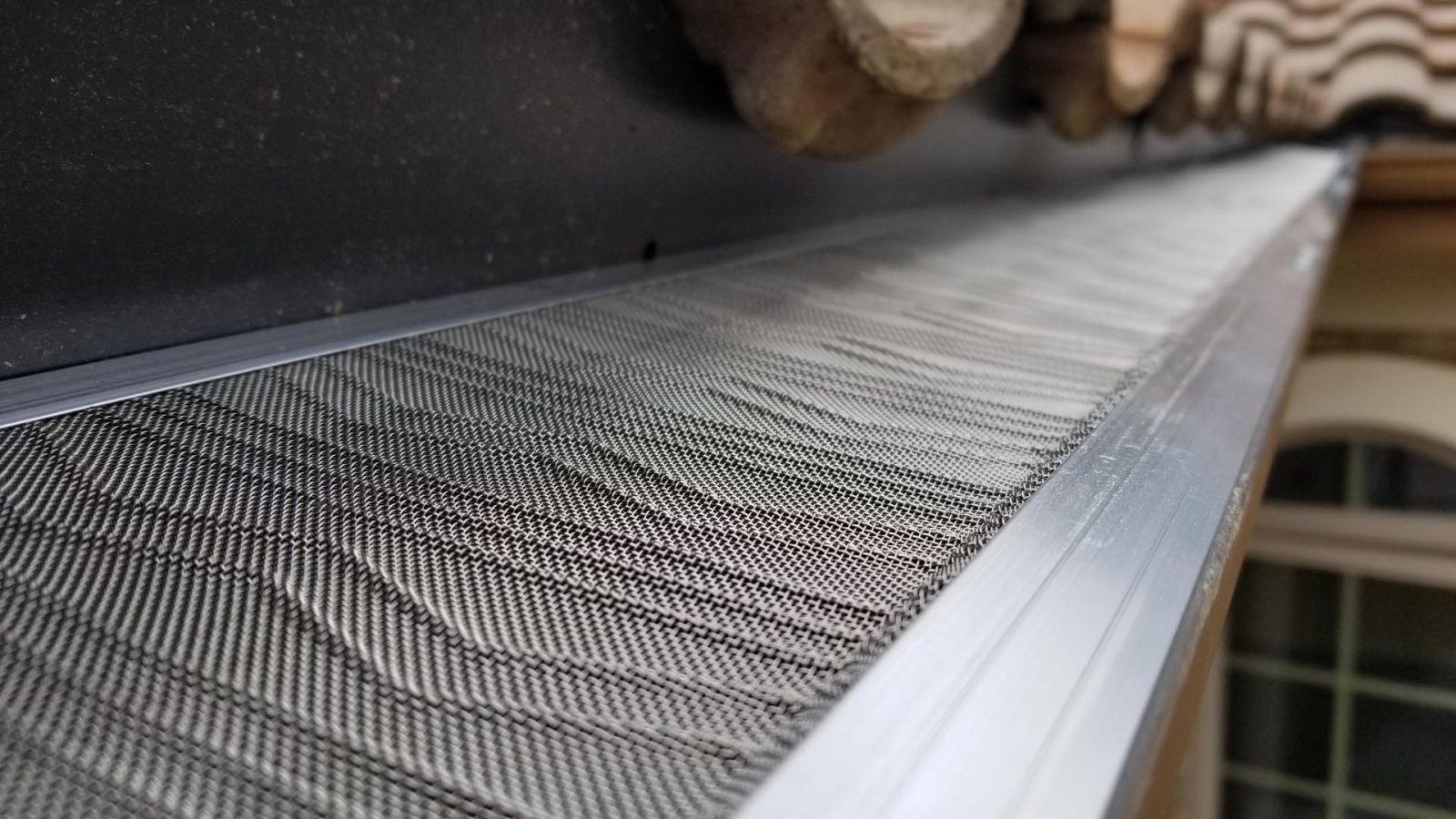 LeafBlaster Pro
The LeafBlaster Pro® delivers innovation, flexibility, and stainless steel micro-mesh. This design lifts debris off the mesh so it can blow off naturally, improves water flow, blocks even the smallest debris and resists warping or rusting.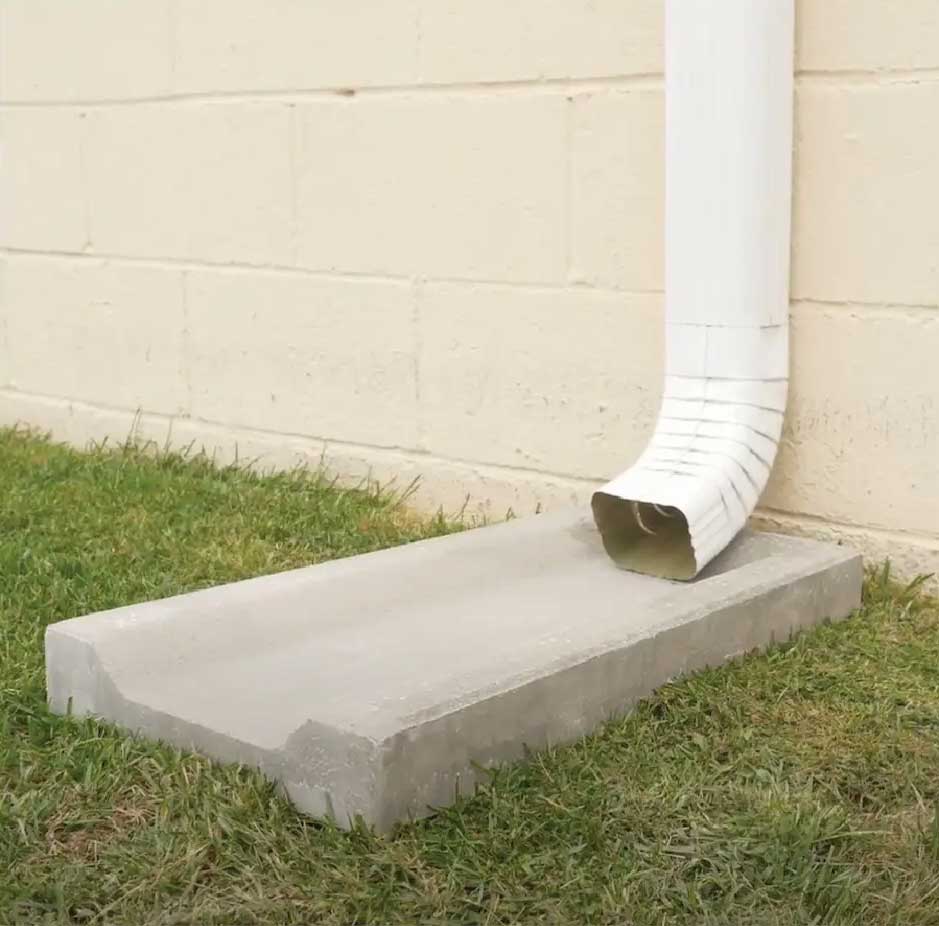 Concrete Splash Blocks
Our exclusive concrete splash blocks are ideal for use under your home's downspouts. Splash blocks prevent foundation damage by diverting water away from the home. These long-lasting blocks will also protect your home's landscaping.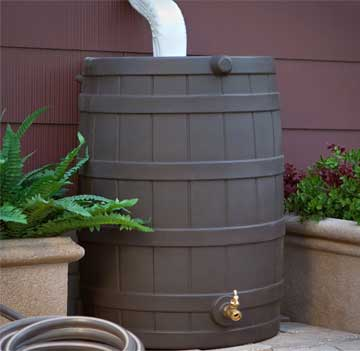 Rain Barrels
Utilize natural resources with a rain barrel from TXUS Gutters! Our Rain Barrels are linkable to other barrels for increased capacity using a linking kit. Resistant to rust, mold, mildew, and rotting. We have many options to choose from and accessories such as screens to keep out debris, insects, animals, and children.